Add.: 229 Xihuan Rd., Xinxiang County, Henan, China. P.C.: 453700
Contact: Si Xiangwei 0086-13523242885
Tel: 0086-373-5646159
Fax: 0086-373-5646159
Email: huayinhuagong@126.com
Website: www.huayinchem.com
intro:
Basic Data: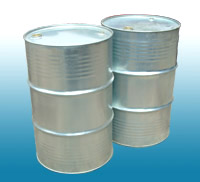 Product Name: 2-Vinylpyridine
Molecular Formula: C7H7N
Molecular Weight:
CAS No.: 100-69-6
Spec.:
Appearance: colorless transparent liquid
Assay: ≥98%
Packing: 180kgs/drum
Properties:
Moisture: ≤0.5% ;
Polymerization inhibitor % 0.08-0.12 ;
Specific wt.: 0.974-0.976
Use: For the synthesis of butadiene styrene vinyl pyridine latex, also used in the manufacture of polyvinypyridine oxide, betahistine hydrochloride and ion exchange resin etc.